Domestic Market
Shiva Group, one of the best composite textile units of its kind in India, manufactures fibres, yarns, knitted fabrics and garments, each with a different market segment. Domestic marketing to specific end users in India is handled by section heads for each product. Apart from direct sales to end users of fibres and yarns as well as fashion knitted fabrics, Shiva also operates through the intermediary agent and distributorship models with a firmly established pan-India presence. Shiva yarns, fibres and knitted fabrics are the first choice of discerning manufacturers for quality, timely delivery and affordable prices coupled with customer-centric terms.
Through out India we are supplying our products.
India is a vast country with customers situated in all four corners. Our domestic marketing strategy relies on just in time supplies, prompt responses to inquiries and immediate supplies. We make this happen through our network of agents, distributors and dealers serving domestic buyers effortlessly.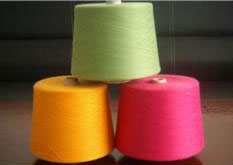 Strong as we are and even as we grow strong, we rely on customer's feedback and suggestion to improve domestic marketing and offer the best supply side experience to each buyer anywhere in the country. India is not only price sensititve but buyers are also conscious about quality as well as responsiveness.
We are flexible, adaptable and customize not only services but also products to buyers, something that has earned us positive points and undyeing loyalty. As a composite unit, we have total control over price and quality and thus satisfy price sensitive buyers. We have total control over production parameters as well as quality and satisfy buyers seeking specialized products as well as high quality, consistent from batch to batch.
Enquiry
Your email address will not be published. Required fields are marked *