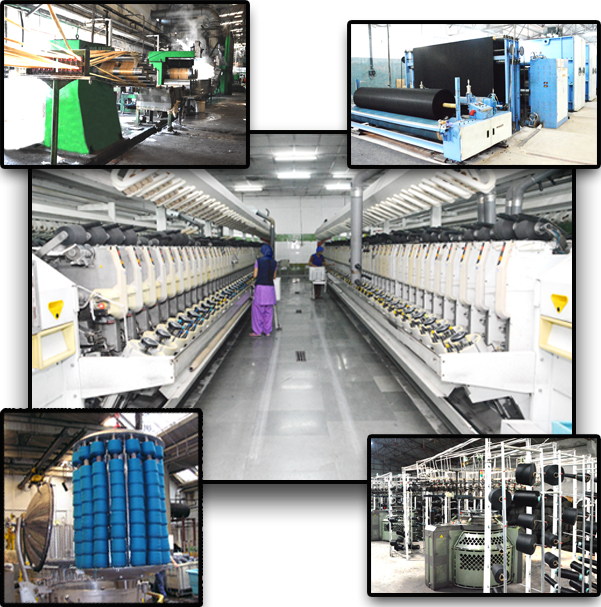 Why We Are
The Best
Finest Fibre
We are the only manufacturer of recycled polyester fibre in Punjab Region and engaged in producing an extensive range of polyester fibre, different fibre lengths in 1.5 to 15 denier count, made from pet bottle waste.
Premium Filament & Worsted Yarn
Our company has emerged as one of the prominent name in the industry engaged in manufacturing & Supplying a wide range of Polyester Filament Yarn as well as Worsted Yarn.
Superior Spun Yarn & Non Woven Fabric
We are one of the superior manufacturers of Polyester & Polyester blended Yarns in 8 to 48 NE Count. Non Woven Fabric & Carpet from polyester fibre in 1.5 to 6 Denier Count using needle punch Technology.
Affirm Quality Knitting Fabric & Fancy Yarn
We manufacture Knitted fabrics & Fancy yarn using regenerated polyester fibre, blended fibre, acrylic fiber for fashion and sportswear.
Pet & Flakes
These are highly acknowledged by huge base of clients because of their easy usage & reliability.
OWN Manufacturing of Recycled Fibre
Highly equipped plant for fibre production in which fibre is produced by pet bottles & flakes.
exclusive FIBRE & YARN dyeing
Specialized in Dip Dyeing and cone Dyeing.
Highly advanced machines/equipments
Machine used blow room, draw frame, Card, Simplex, Ring Frame, Winders, Auto Corners & conditioning are best of manufacturing companies and timely updated.
Vastly equipped R & D lab
All testing instruments and well experienced staff is available for the R & D of new products and quality testing of available products.
Water treatment
For the sake of healthy and green environment water is recycled in order to avoid wastage and preserving it for further use.